Via Gothamist with photos by Jim Kiernan:
…a contingent of the undead wandered around Manhattan, searching for fresh brains and taking up midterm election issues. And because New Yorkers will grab any opportunity to dress up, yesterday's sixth annual all-day Zombiecon was a cornucopia of fake blood, disembodied brains, and paler-than-normal skin. This year's theme was "brainless politics and zombie protest," and people were encouraged to make zombie protest signs; the parade started with a Bloody Mary brunch in midtown, and extended all the way downtown, ending with an after party at Le Poisson Rouge.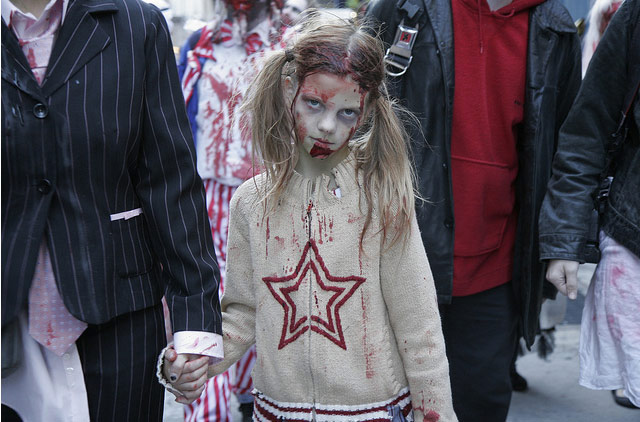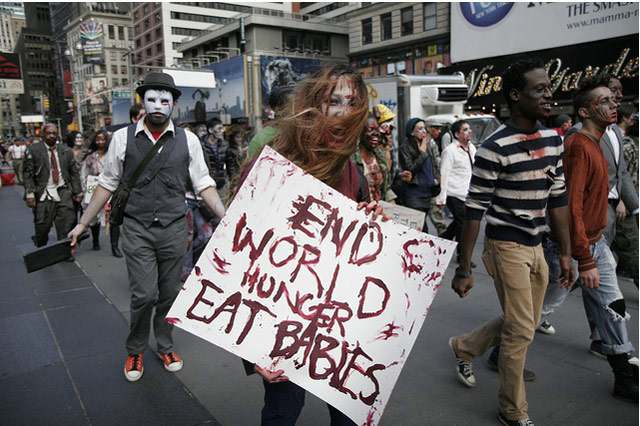 See a huge gallery here and more from Jim Kiernan here.